Posts for: September, 2018
By New Haven Dental
September 20, 2018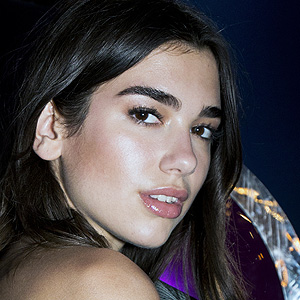 When die-hard music fans hear that their favorite performer is canceling a gig, it's a big disappointment—especially if the excuse seems less than earth-shaking. Recently, British pop sensation Dua Lipa needed to drop two dates from her world tour with Bruno Mars. However, she had a very good reason.
"I've been performing with an awful pain due to my wisdom teeth," the singer tweeted, "and as advised by my dentist and oral surgeon I have had to have them imminently removed."
The dental problem Lipa had to deal with, impacted wisdom teeth, is not uncommon in young adults. Also called third molars, wisdom teeth are the last teeth to erupt (emerge from beneath the gums), generally making their appearance between the ages of 18-24. But their debut can cause trouble: Many times, these teeth develop in a way that makes it impossible for them to erupt without negatively affecting the healthy teeth nearby. In this situation, the teeth are called "impacted."
A number of issues can cause impacted wisdom teeth, including a tooth in an abnormal position, a lack of sufficient space in the jaw, or an obstruction that prevents proper emergence. The most common treatment for impaction is to extract (remove) one or more of the wisdom teeth. This is a routine in-office procedure that may be performed by general dentists or dental specialists.
It's thought that perhaps 7 out of 10 people ages 20-30 have at least one impacted wisdom tooth. Some cause pain and need to be removed right away; however, this is not always the case. If a wisdom tooth is found to be impacted and is likely to result in future problems, it may be best to have it extracted before symptoms appear. Unfortunately, even with x-rays and other diagnostic tests, it isn't always possible to predict exactly when—or if—the tooth will actually begin causing trouble. In some situations, the best option may be to carefully monitor the tooth at regular intervals and wait for a clearer sign of whether extraction is necessary.
So if you're around the age when wisdom teeth are beginning to appear, make sure not to skip your routine dental appointments. That way, you might avoid emergency surgery when you've got other plans—like maybe your own world tour!
If you would like more information about wisdom tooth extraction, please call our office to arrange a consultation. You can learn more in the Dear Doctor magazine articles "Wisdom Teeth" and "Removing Wisdom Teeth."
By New Haven Dental
September 10, 2018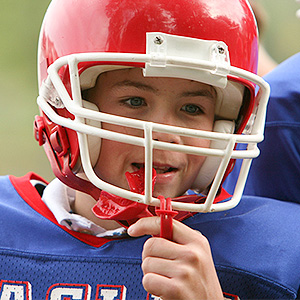 Autumn begins in the month of September, a season that promises cooler days and longer nights. But more significantly for sports fans, September marks the start of football season. Football remains America's favorite spectator sport—and it's also played by countless college and high school athletes, as well as those who enjoy an occasional pickup game in the back yard or on the beach. Yet, like many contact sports, football (even touch football) carries a risk of injury—and one of the areas of the body most vulnerable to injury is the mouth.
Some of the most common dental injuries in contact sports include lacerations (cuts), tooth fractures, displacement (teeth pushed deeper into or out of their sockets), knocked-out teeth, and temporomandibular joint problems. While it's hard to pin down the exact statistics, researchers estimate that over 5 million teeth are avulsed (completely knocked out) every year in the U.S. alone—a significant number of which are due to sports injuries. It is also estimated that the lifetime cost to treat an avulsed tooth ranges from $5,000 to $20,000!
Given the prevalence of sports-related dental injuries, it's no wonder that protective devices have been developed to minimize the risk. Properly fitted mouthguards have been shown time and again to be effective at preventing many types of dental injuries. Yet the use of devices isn't always required by rule-making organizations—and many casual players don't use them at all. That's a shame, because so many of the injuries are preventable.
Custom-made mouthguards are available right here at the dental office. Strong and durable, these protective devices are specially fabricated from a model of the player's own teeth. That means they offer the maximum protection, yet can be comfortably worn during practices, backyard games or championships—an important consideration, since accidents often happen when least expected. (And if you're a parent of a child who plays sports, that's probably something you already know.)
It isn't just football players who can benefit from mouthguards: Those with a passion for soccer, basketball, baseball, martial arts, and dozens of other sports can also get the protection they need from this small (but important) item. So this season, when you're watching or playing your favorite game, think about the extra safety and peace of mind you could gain from a custom-made mouthguard.
If you have questions about custom-made mouthguards, please contact us or schedule an appointment for a consultation. You can learn more by reading the Dear Doctor magazine articles "An Introduction to Sports Injuries & Dentistry" and "Athletic Mouthguards."