Posts for tag: gum disease
By New Haven Dental
September 30, 2018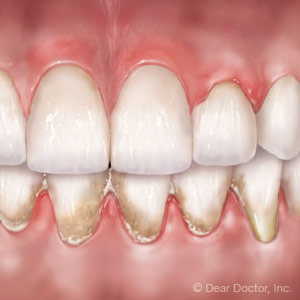 You have a great smile: beautiful white teeth all perfectly aligned. But unbeknownst to you, periodontal (gum) disease might even now be damaging your gum tissues, setting the stage for future tooth and bone loss — and a ruined smile.
While it's easy to miss the early stage of this disease caused by bacterial plaque on tooth surfaces, there are a few signs if you pay close attention. Bleeding gums after moderate brushing or flossing could indicate normally resilient gum tissues have begun to weaken. You may also notice a slight redness and swelling around the margins of the gums and a bad taste or breath. As it progresses, you may experience painful abscesses (infected pockets that develop between the gums and tooth) and loose teeth, a late sign of tissue detachment and bone loss. If you are a smoker, nicotine reduces swelling and bleeding of the gums, removing signs you have a disease. If you smoke, you need to see your dentist regularly.
While renewed daily oral hygiene is important for stopping gum disease, you may also need professional care to bring it under control. The main treatment calls for the manual removal of plaque and calculus (hardened deposits of plaque) that are sustaining the infection. Dentists and hygienists both can perform scaling, which removes plaque and calculus at or just below the gum line, and root planing to clean accessible root surfaces.
In more advanced cases, though, you may need the services of a periodontist, a specialist in treating diseased or injured gums, bone and other connective tissues that support the teeth. They're also skilled in more advanced treatments like gum flap surgery that more fully exposes a tooth's root area for plaque and calculus (or tartar) removal, or tissue grafting procedures that improve the health and appearance of damaged gums.
If you suspect you have gum disease, the place to start is with your family dentist. They can determine if your case will respond to basic scaling, root planing or antibiotic treatment. If the disease appears more advanced or with complications, they will most likely refer you to a periodontist for treatment.
If you've already seen bleeding, swelling or redness, see your dentist as soon as possible. The sooner you begin treatment for any case of gum disease, the less likely it will lead to the loss not only of your teeth but your beautiful smile.
If you would like more information on the treatment of periodontal (gum) disease, please contact us or schedule an appointment for a consultation. You can also learn more about this topic by reading the Dear Doctor magazine article "When to See a Periodontist."
By New Haven Dental
August 31, 2018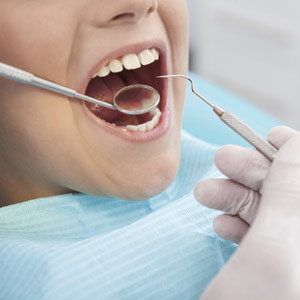 Your gums' primary role is to protect your teeth and keep them firmly in place. But periodontal (gum) disease can damage your gums to such an extent you could ultimately lose your teeth.
Gum disease is a progressive infection caused by bacterial plaque built up on tooth surfaces from poor oral hygiene. The initial infection triggers inflammation, a defensive response of the body characterized by swelling, redness and bleeding of the gums. An initial form of the disease known as gingivitis occurs in most people after just a few days without brushing or flossing.
Resuming hygienic activities to remove daily plaque, along with regular dental cleanings, may be enough to stop gingivitis and restore healthy gums. If the disease is allowed to advance, however, the infected gum tissues will begin to detach from the teeth, turning the slight normal gaps between teeth and gums into wider voids known as periodontal pockets that fill with bacteria leading to infection. Your hygiene efforts will not be enough to cope with this advanced form of periodontal disease.
At this point professional techniques are required to adequately remove plaque and calculus (hardened plaque deposits), depending on the depth and location of the periodontal pockets. The most basic of these is scaling using specialized hand instruments or ultrasonic equipment to remove plaque and calculus in pockets at or just below the gum line. If plaque and calculus have extended to the roots we may then need to employ root planing, in which we "shave" offending material from root surfaces. In some cases this may require accessing the area surgically beneath the gum tissue.
As plaque removal progresses, inflammation will begin to subside and the gum tissues heal. If, however, swelling, bleeding or pus formation persists, this may indicate bacterial levels remain too high. To decrease these levels we may need to administer antibiotics, or through mouthrinses containing chlorhexidine.
Once under control, it's crucial from then on for you to maintain a strict daily regimen of brushing and flossing to keep plaque from building up on tooth surfaces. You'll also need to visit us regularly (two or more times a year) for professional cleaning and checkups. Keeping a close eye will help prevent a reoccurrence of this serious disease and prolong the life of your teeth.
If you would like more information on treating periodontal (gum) disease, please contact us or schedule an appointment for a consultation. You can also learn more about this topic by reading the Dear Doctor magazine article "Treating Difficult Areas of Periodontal Disease."
By New Haven Dental
May 02, 2018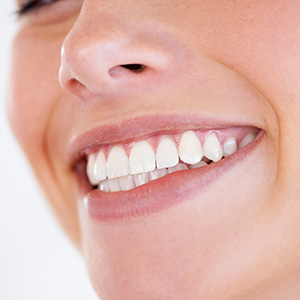 If you've just received a dental implant restoration, congratulations! This proven smile-changer is not only life-like, it's also durable: more than 95% of implants survive at least 10 years. But beware: periodontal (gum) disease could derail that longevity.
Gum disease is triggered by dental plaque, a thin film of bacteria and food particles that builds up on teeth. Left untreated the infection weakens gum attachment to teeth and causes supporting bone loss, eventually leading to possible tooth loss. Something similar holds true for an implant: although the implant itself can't be affected by disease, the gums and bone that support it can. And just as a tooth can be lost, so can an implant.
Gum disease affecting an implant is called peri-implantitis ("peri"–around; implant "itis"–inflammation). Usually beginning with the surface tissues, the infection can advance (quite rapidly) below the gum line to eventually weaken the bone in which the implant has become integrated (a process known as osseointegration). As the bone deteriorates, the implant loses the secure hold created through osseointegration and may eventually give way.
As in other cases of gum disease, the sooner we detect peri-implantitis the better our chances of preserving the implant. That's why at the first signs of a gum infection—swollen, reddened or bleeding gums—you should contact us at once for an appointment.
If you indeed have peri-implantitis, we'll manually identify and remove all plaque and calculus (tartar) fueling the infection, which might also require surgical access to deeper plaque deposits. We may also need to decontaminate microscopic ridges found on the implant surface. These are typically added by the implant manufacturer to boost osseointegration, but in the face of a gum infection they can become havens for disease-causing bacteria to grow and hide.
Of course, the best way to treat peri-implantitis is to attempt to prevent it through daily brushing and flossing, and at least twice a year (or more, if we recommend it) dental visits for thorough cleanings and checkups. Keeping its supporting tissues disease-free will boost your implant's chances for a long and useful life.
If you would like more information on caring for your dental implants, please contact us or schedule an appointment for a consultation. You can also learn more about this topic by reading the Dear Doctor magazine article "Gum Disease can Cause Dental Implant Failure."