Posts for tag: nutrition
By New Haven Dental
March 03, 2020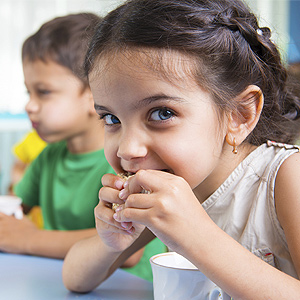 Eaten in a fast food restaurant lately? If so, maybe you've noticed some changes in the big, colorful signs behind the counters. Many have begun promoting a few "healthier" selections (like salads and grilled items) and giving a more extensive listing of nutritional information. But there's one thing you might not have noticed on those displays: a listing for soda among the beverage choices in the kiddie meal packages. That's because they are no longer there.
Recently, Burger King quietly removed sugary fountain drinks from the in-store and online menu boards that show what you get with kids' meals. They were following the lead of McDonalds and Wendy's, both of which made similar moves in prior months. You can still get a soda with your kiddie burger if you specifically ask for one, but we're hoping you won't; here's why.
For one thing, youth obesity has nearly tripled in the past three decades. As the U.S. Centers for Disease Control and Prevention (CDC) has noted, it's now an epidemic affecting more than one in six children and adolescents. Many of the extra calories kids get are blamed on sugary drinks: According to a study by the Harvard School of Public Health, children's daily calorie intake from these beverages rose by 60 percent in recent years. Obesity makes kids more likely to get many diseases, and can lead to problems in psychological and social adjustment.
But that's not all. As dentists, we're concerned about the potential for soda to cause tooth decay, which is still the number one chronic disease in children around the world. The association between sugary drinks and cavities is clear. So is the fact that tooth decay causes pain, countless hours of missed school and work, and expense that's largely unnecessary, because it's a disease that is almost 100 percent preventable.
While the new signage at fast food restaurants won't make soda disappear, it does tend to make it less of an automatic choice. Anything that discourages children from routinely consuming soda is bound to help — and let's point out that the same thing goes for other sweet and acidic beverages including so-called "sports" and "energy" drinks. It's best to try and eliminate these from your child's diet; but if you do allow them, at least limit them to mealtimes, and give your mouth a break from sweets between meals. That gives the saliva enough time to do its work as a natural buffer and acid-neutralizer.
What else can you do to help keep your child's oral hygiene in tip-top shape? Be sure they brush their teeth twice and floss once every day, and bring them in for regular checkups and cleanings. But if you do suspect tooth decay, don't delay treatment: Left alone, decay bacteria can infect the inner pulp of the tooth, resulting in severe pain, inflammation, and possibly the need for root canal treatment.
If you would like more information about children's oral health, please contact us or schedule an appointment. You can learn more by reading the Dear Doctor magazine articles "How to Help Your Child Develop the Best Habits for Oral Health" and "Top 10 Oral Health Tips For Children."
By New Haven Dental
November 14, 2019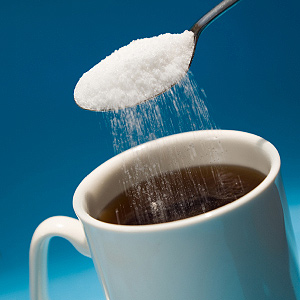 Although a variety of foods provide energy-producing carbohydrates, sugar is among the most popular. It's believed we universally crave sugar because of the quick energy boost after eating it, or that it also causes a release in our brains of serotonin endorphins, chemicals which relax us and make us feel good.
But there is a downside to refined sugars like table sugar or high-fructose corn syrup: too much in our diets contributes to conditions like cardiovascular disease, diabetes, and dental disease. On the latter, sugar is a primary food source for oral bacteria; the more sugar available in the mouth the higher the levels of bacteria that lead to tooth decay and gum disease.
Moderating your intake of refined sugars and other carbohydrates can be hard to do, given that many processed foods contain various forms of refined sugar. A diet rich in fresh fruits and vegetables helps control sugar intake as well as contribute to overall health. Many people also turn to a variety of sugar substitutes: one study found roughly 85% of Americans use some form of it in place of sugar. They're also being added to many processed foods: unless you're checking ingredients labels, you may be consuming them unknowingly.
Sugar substitutes are generally either artificial, manufactured products like saccharin or aspartame or extractions from natural substances like stevia or sorbitol. The good news concerning your teeth and gums is that all the major sugar substitutes don't encourage bacterial growth. Still, while they're generally safe for consumption, each has varying properties and may have side-effects for certain people. For example, people with phenylketonuria, a rare genetic condition, can't process aspartame properly and should avoid it.
One alcohol-based sweetener in particular is of interest in oral care. A number of studies indicate xylitol may actually inhibit bacterial growth and thus reduce the risk of tooth decay. You can find xylitol in a variety of gum and mint products.
When considering what sugar substitutes to use, be sure you're up to date on their potential health effects for certain individuals, as well as check the ingredients labels of processed foods for added sweeteners. As your dentist, we'll also be glad to advise you on strategies to reduce sugar in your diet and promote better dental health.
If you would like more information on your best options for sweeteners, please contact us or schedule an appointment for a consultation. You can also learn more about this topic by reading the Dear Doctor magazine article "Artificial Sweeteners."
By New Haven Dental
January 04, 2018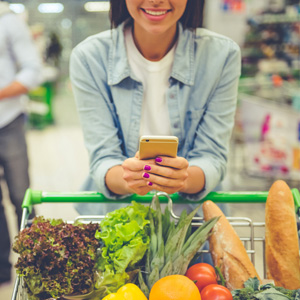 Although oral cancer isn't the most prevalent among metabolic diseases, it is one of the most deadly with only a 50% survival rate after five years. That's because it can be difficult to detect in its early stages when treatment is most effective.
That's why prevention to reduce your chances of oral cancer is so important. Many people know quitting tobacco products, including smokeless varieties, and moderating alcohol consumption are key to any prevention strategy. But there's one other factor you should also consider: your diet.
We've learned quite a bit in the last few decades about how certain foods we eat contribute to the cancer disease process. Cancer seems to originate when elements in the body or environment (known as carcinogens) damage DNA, our unique genetic code, on the cellular level. For example, a class of chemicals called nitrosamines is a known carcinogen: we often encounter it in the form of nitrites used to preserve meat (like bacon or ham) or as byproducts in beer, seafood or cheese.
Another form of carcinogen is the unstable molecules produced during normal cellular function called free radicals. But our bodies have a natural neutralizer for free radicals called antioxidants. We obtain these substances in our food in the form of vitamins and minerals. While you can also ingest these in the form of supplements, the best way to obtain them is through a diet rich in plant-based food, particularly fruits and vegetables.
So in addition to lifestyle changes like quitting tobacco or moderating alcohol consumption, make sure your diet is a healthy and nutritious one. Limit your intake of processed foods (especially meats) and increase your portions of fresh fruits, vegetables and dairy products.
And don't neglect practicing effective brushing and flossing each day, along with regular dental cleanings and checkups. All of these healthy practices will greatly decrease your chances for life-threatening oral cancer.
If you would like more information on preventing oral cancer, please contact us or schedule an appointment for a consultation. You can also learn more about this topic by reading the Dear Doctor magazine article "Diet and Prevention of Oral Cancer."